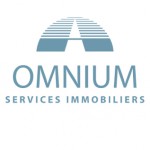 Omnium Services Immobiliers in the Paris region, and Helion Services Immobiliers in Southern France (Var and Côte d'Azur) provide services related to property rentals, sales and condominium management.
Omnium puts at the disposal of the Palladium Group and third-party clients its expertise which covers the whole spectrum of real estate services:
Rental Management
Setting optimum levels of rents and rental charges, based on market surveys and yield/cost parameters
Tenant selection, rental contracts and rent collection
Technical management: inspections of premises, preventive maintenance, running costs optimization
Insurance coverage management
Legal, tax and financial services
Sales Management
Value assessment of residential units, offices, commercial premises, parkings
Technical inspections: asbestos, lead, efficiency of heating/gas installations
Marketing (print and internet),including marketing campaigns, tax optimization, financing and transaction management until closing
Condominium Management
Omnium has a wide experience of condominium management. Full services are provided with the support of powerful software tools and specialized teams:
Accounts management, including rent collection and treasury management
Suppliers selection and audit
Technical and legal assistance
Property owners' meetings
Clients are in contact with a designated Omnium interface who can handle their queries and requests efficiently. Internet communication is available 24 hours a day.
S.A.RL. au capital de 300 000 € divisé en 20 000 parts de 15 € chacune
Siège social : Paris 9e, 7 rue du Faubourg Poissonnière
RCS : Paris B 315 633 990 (1979B03541)
SIRET: 315 633 990 00074-APE:703 A
N° de TVA intracommunautaire : FR 10 315 633 990
Objet : gestion immobilière, syndic d'immeubles et transactions immobilières.